We have many different types of batteries for sale for $30. These batteries are usually taken from the cars we have in the yard, or receive in for Scrap and Shredding.
Bring in your old dead battery and receive a core charge discount on top of our already low prices on Used Car Batteries.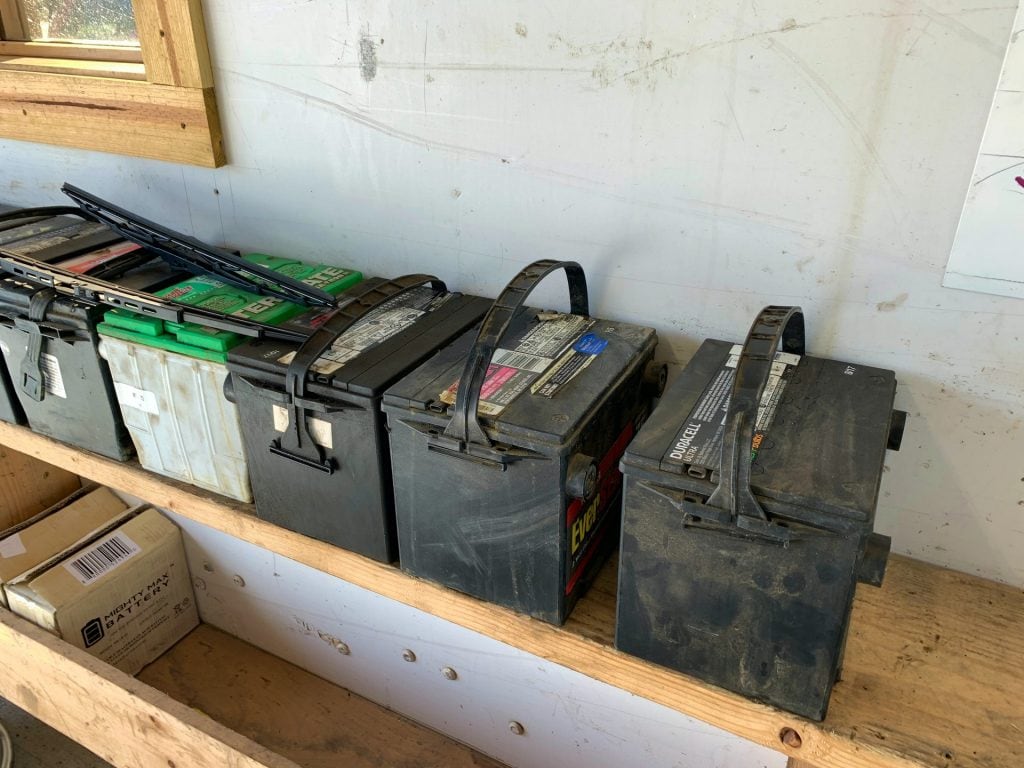 Just stop in to buy batteries, We keep our prices low because we don't inventory individual parts.