Eichelbergers U Pull It
With a few simple tools and a little elbow grease you can save as much as 80% over new auto parts.
Check Inventory
Get In Touch
York's U-Pull-It Junkyard
When you want a junkyard that is going to show you how it should be done, you'll find York's U-Pull-It Junkyard the perfect home away from home.  More than just used car parts, this is a community of repair enthusiasts that will welcome you in and do whatever we can to help you find whatever it is that you're looking for.
You'll pay a $1 one-time fee for access to the yard, and after that, you can take a look at whatever it is that you want and need for as long as you need.  Since this is a traditional junkyard with used car parts, it can take a while to sort through the wreckage to find what you're looking for. We get it.
When you come to our U-Pull-It, you'll want to make sure that you bring along any tools that you are going to need along with you.  We do, however, provide wheelbarrows that we encourage you to use to haul parts around when digging through the yard.  Just keep in mind that, with our design, this is a true "you pull it" method.  Make sure your mode of transportation to get to the junkyard can haul what you buy from us!
We add new cars to the lot every week to give you fresh inventory to search through when you're on the hunt.  Majority of the pieces that you find and want to buy are going to be priced low enough that you're always getting a great deal.  Even something like an engine will be priced low. The whole goal is to help you find the parts that you need without having to haggle or worry over finances.

Sell us Your Junker
Are you looking to sell your old, crashed, rusted, flooded, or broken, cars, trucks, and tractors? Let's get in touch!

Garages For Rent
We're not going to judge you for working on your car in the rain, but did you know we have temporary garages on site, so you can work in peace?
Garage Rental Service
Unless you've got an empty garage just waiting for something to fill it, odds are that you could use a project garage to give you the safe, weather-free space to work on your car.  York's U-Pull-It offers just such a service.  We can offer you a temporary garage for you to use to store your vehicle and all of your tools, parts etc.  You'll be able to keep your project safe from the weather and also enjoy the convenience of being close to the junkyard, should you find yourself in need of anymore parts or pieces.
Each DIY garage has full electric services and measures at least 20' x 20' so that you don't feel as though you are crammed into a tiny space with no wiggle room.  If you are a car lover who has always wanted their own auto repair garage, here is your affordable chance to make your wildest auto repair dreams come true.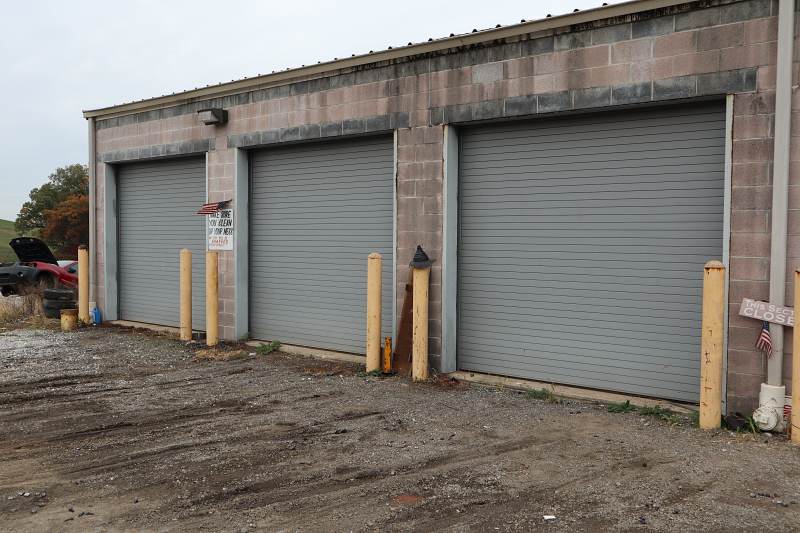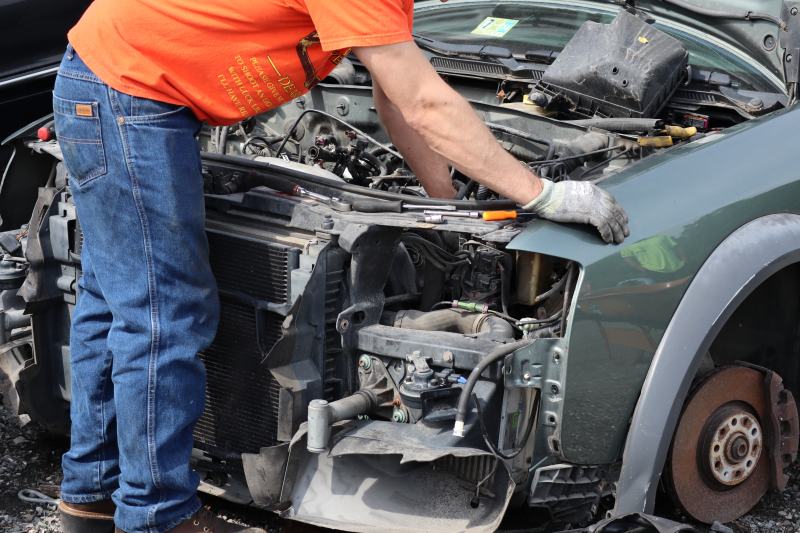 We can help find the right parts
While we all like to think that going in and finding what we need after five minutes is that simple, you may find that it may take more effort and time than you'd like to spend.  We understand that completely and are more than happy to help you out. 
Know what you need but can't find it?  Not entirely sure what you need and want some advice?  We are here for all of your parts lookup needs.  We can also help you cross reference car parts as well to give you what you're looking for.
One of our unique programs at York's U-Pull-It Junkyard is that we offer up what's called a hollander interchange.  This is an auto parts interchange where we can help you figure out what parts from other cars (varying makes and models, that is) will fit in your project.  In this way, you'll be able to find the part that you need even if your particular kind of car is not in our inventory.  Available with cars from 1965-2018, we'll be able to help you get the right part at the right price with the right timeframe to finish your project on time.
 Address:
1381 Sunnyside Rd
Spring Grove, PA 17362
Get In Touch:
Hours of Operation-Temporary
| | |
| --- | --- |
| Monday | 8:00 AM – 4:00PM |
| Tuesday | 8:00 AM – 4:00 PM |
| Wednesday | 8:00 AM – 4:00 PM |
| Thursday | 8:00 AM – 4:00 PM |
| Friday | 8:00 AM – 4:00 PM |
| Saturday | 8:00 AM – 2:00 PM |
| Sunday | Closed |